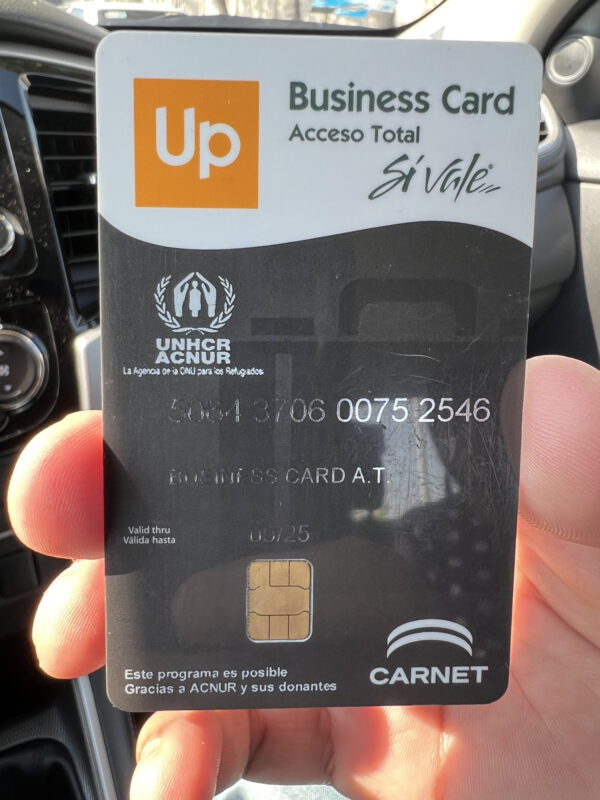 Your grandma and grandpa were hit with a $480 increase in Medicare premiums this year, bringing their annual total payment to $4,080 for a medical insurance with a pitiful 20% doctor deductible, no limit on catastrophic costs, no decent dental and no nursing home coverage.
Meanwhile, folks arriving at our border – unannounced – qualify for Medicaid which virtually pays for every medical expense with no premium and a dollar or two co-pay.
It's obviously better not to be a citizen, especially if elderly in the U.S.A.
Do we need more "guests" to use our schools and hospitals and even compete for American jobs, which lowers wage scales to please the capitalist class?
The United Nations – we pay 22% of their budget – has a plan to send more muddled masses to our borders.
This new giveaway: debit cards for families to pay traveling expenses on the way to reception centers staffed by the border patrol. Note that these cards are not tied to bank accounts or payrolls, they are just handed out and ready to buy things.
Todd Bensman traveled to Tapachula at Mexico's southern border with Guatemala, where he interviewed a Haitian man, waiting for his 3,600 pesos owed (about $180). A Honduran woman said her cash card provided 2,500 pesos a month for four people.
Most migrants congregating in Tapachula cross the U.S. southern border within months.
In the northern Mexico border city of Reynosa, families were receiving the equivalent of $800 every 30 days, he said.
The United Nations began ramping up CBI [cash-based interventions] in 2019, spending $60 million on 29,000 migrants in Latin America, and then doubling the outlays in 2020, with plans to vastly increase its use in the Americas during 2022 and beyond, Bensman said.
The United States funds 40 percent of United Nations High Commissioner for Refugees (UNHCR) revenue, which issues the debit cards.
Rep. Lance Gooden (R-Texas) is not happy, and last month introduced a bill to stop U.S. payments to the UNHCR,
U.S. taxpayers should not be subsidizing a mass invasion of our country by an endless stream of unknown and unvetted migrants, Gooden said.
It is time for the Biden administration to put an end to this crisis and regain control of our southern border, he added.
The migrant trail from Panama to Texas features some some 100 way-stations.
All of this sounds like they're using U.S. tax dollars to encourage this invasion into the nation, and it seems strange to me that we would support an organization that encourages and funds this," Gooden said.

It's totally crazy. I am baffled that there's not more outrage, but I think the lack of outrage is due to the lack of knowledge.
Amen!